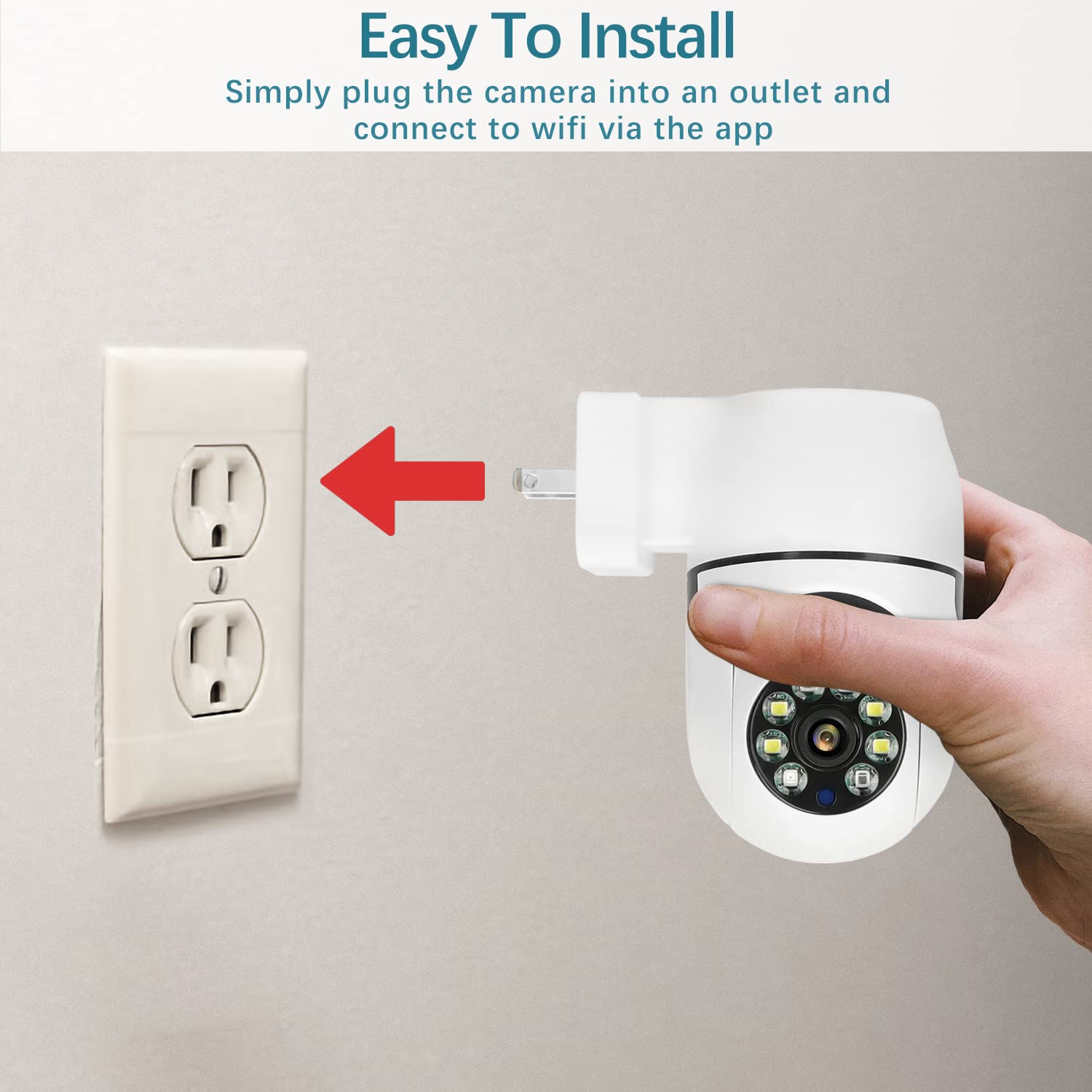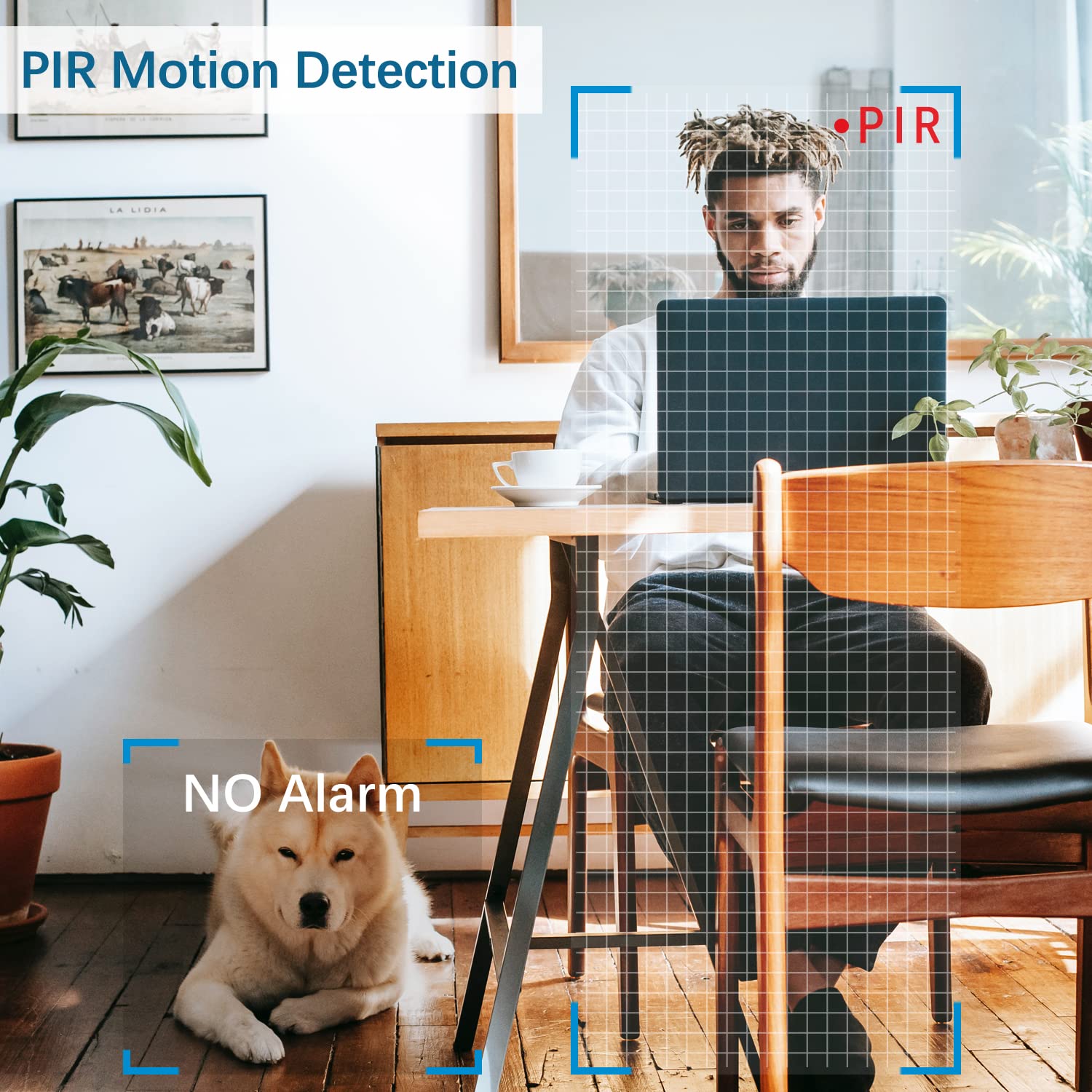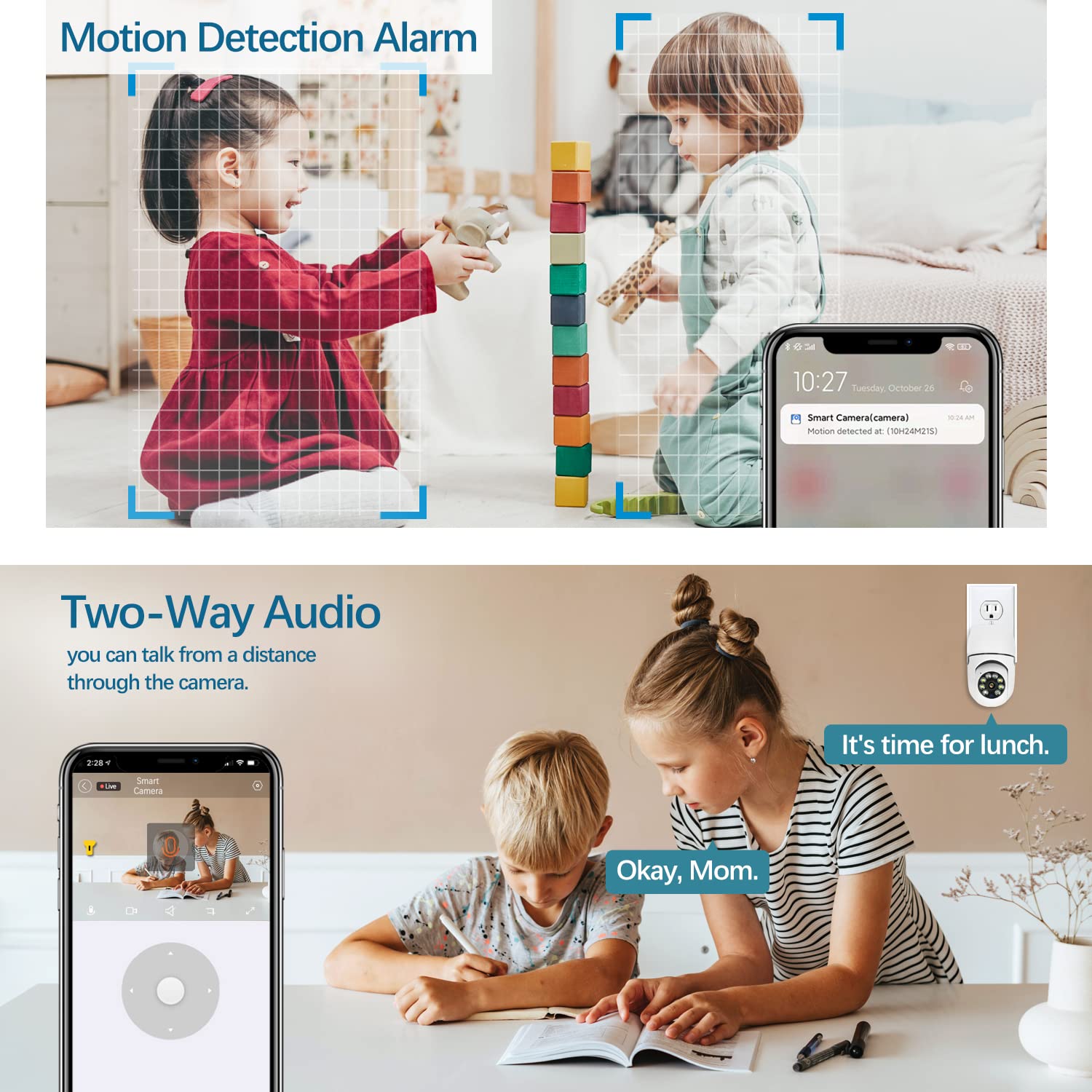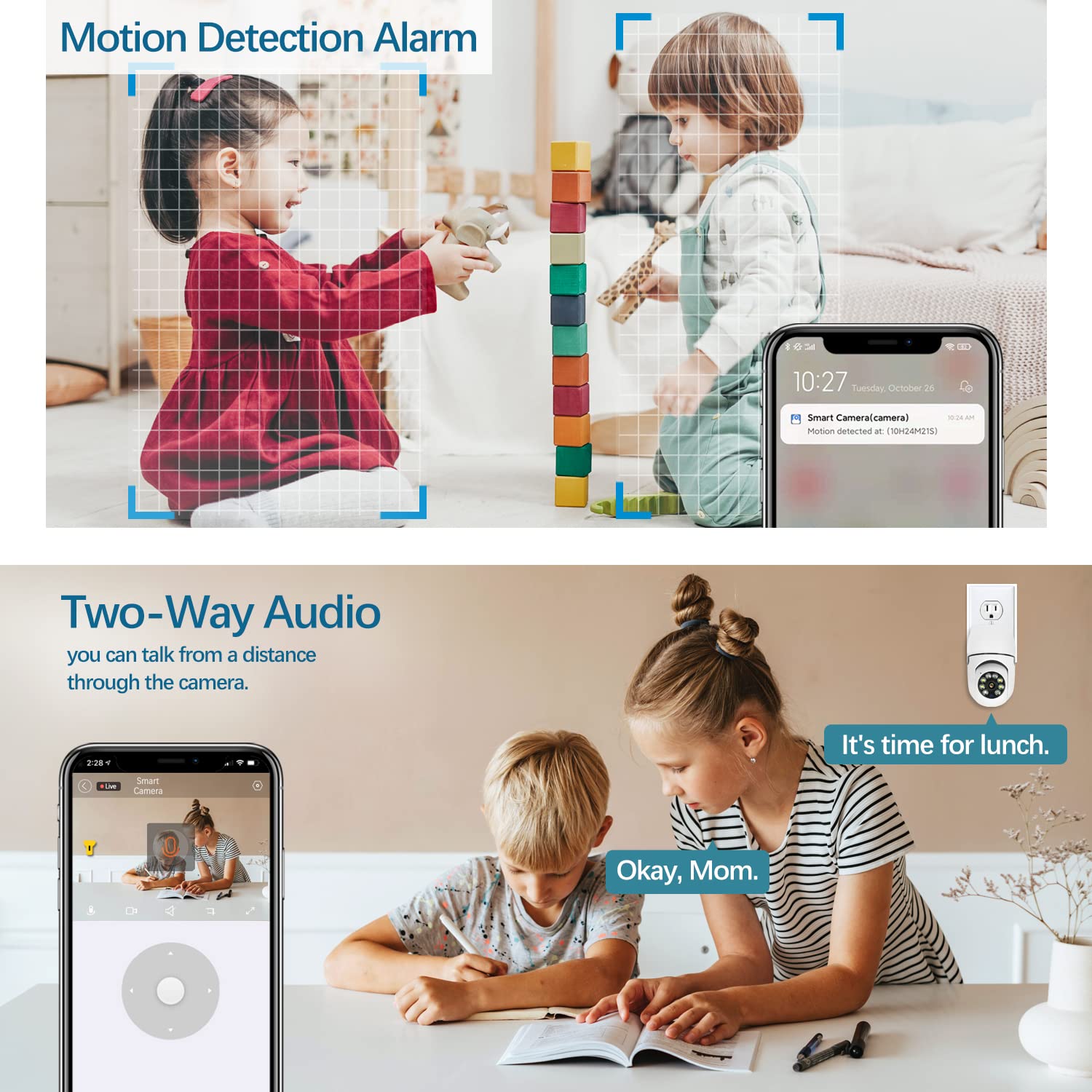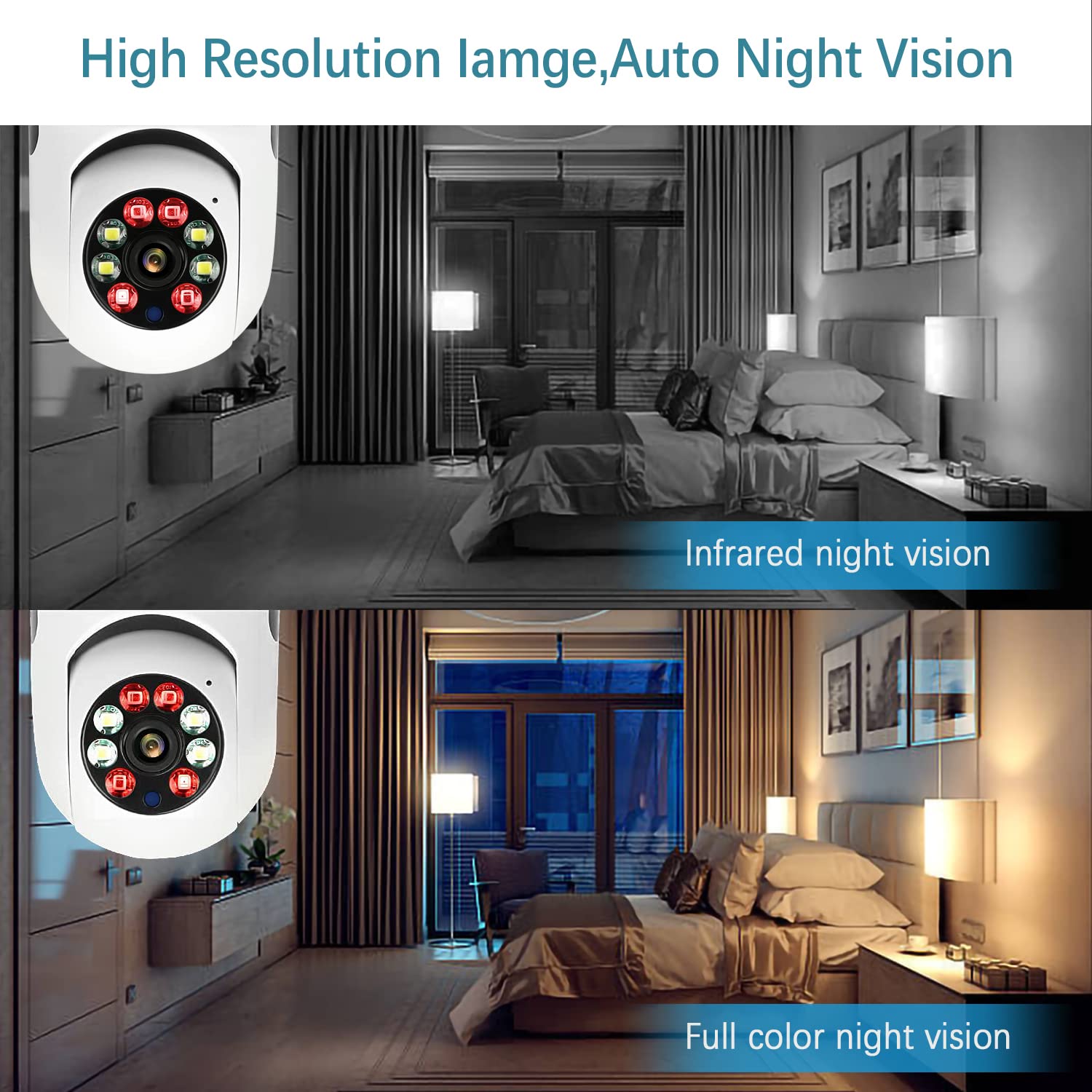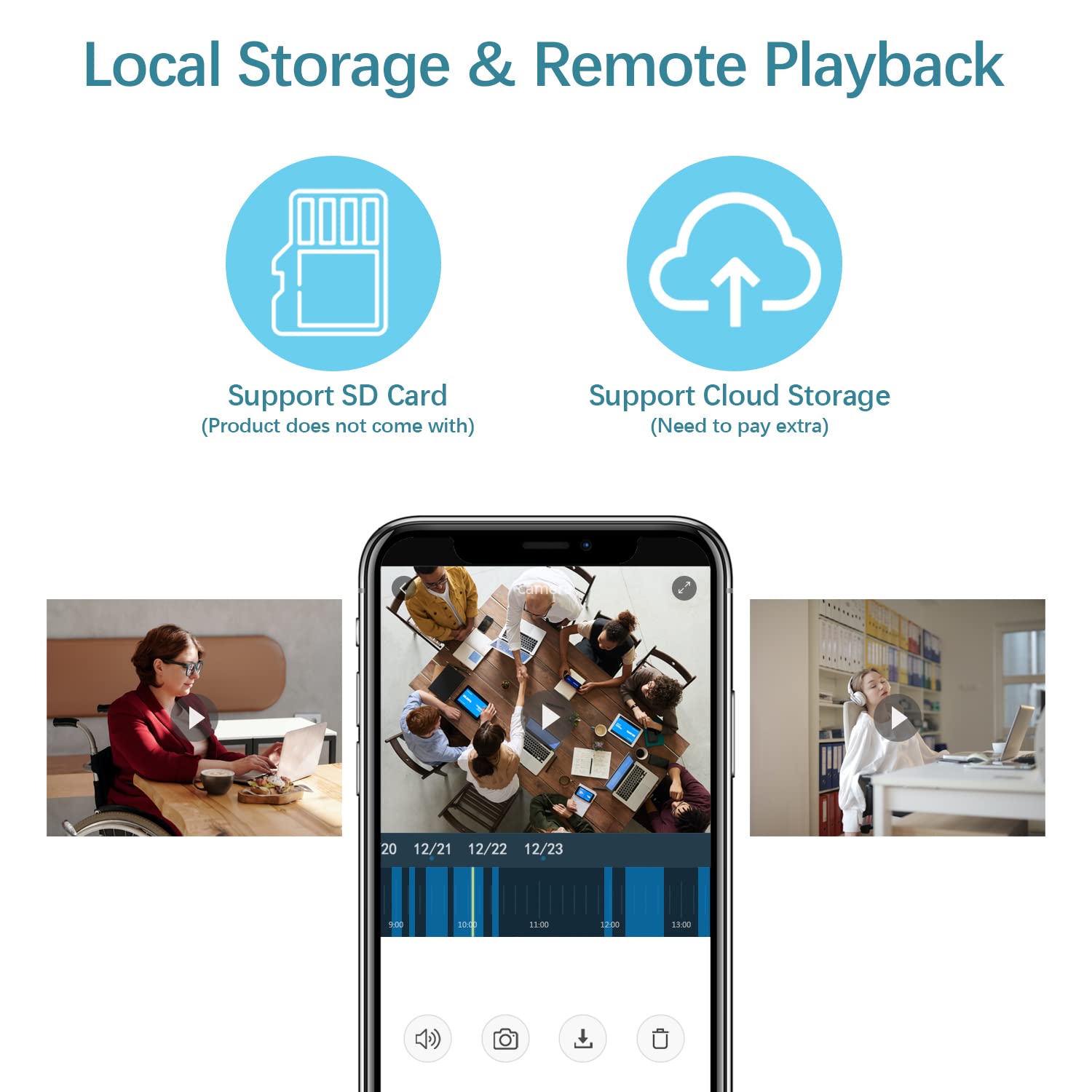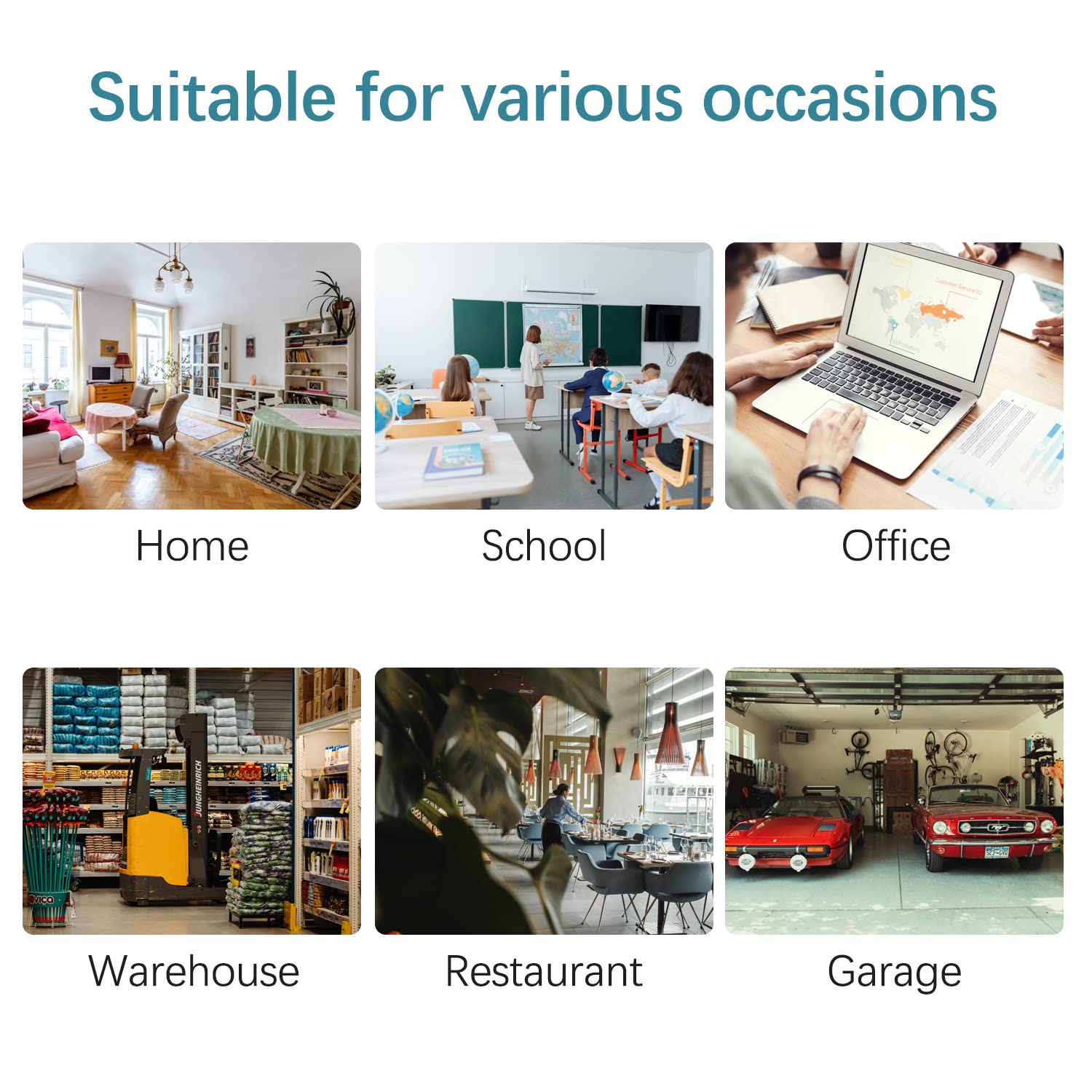 [Plug and Play] - plug light bulb camera is needed to plug into the socket and connect to wifi to use. Plug camera can prevent power waste and more safety.

[360 degree rotate/tilt] - 360 degree rotate/tilt panoramic camera, you don't need to worry about missing the corner, you can rotate the angle and adjust to the position you want to see through APP.

[1080P Bulb Camera] - 1080P WiFi camera, clearer than 720, you can see the surveillance image clearly even in the dark, say goodbye to blurred image.

[Remote Viewing] - Add to your mobile app to view surveillance footage anytime, anywhere to protect your property.

[Smart Storage] - Support 2 types of storage, cloud storage and SD card storage (not included), you can choose any way you want. Cloud storage requires payment to use.