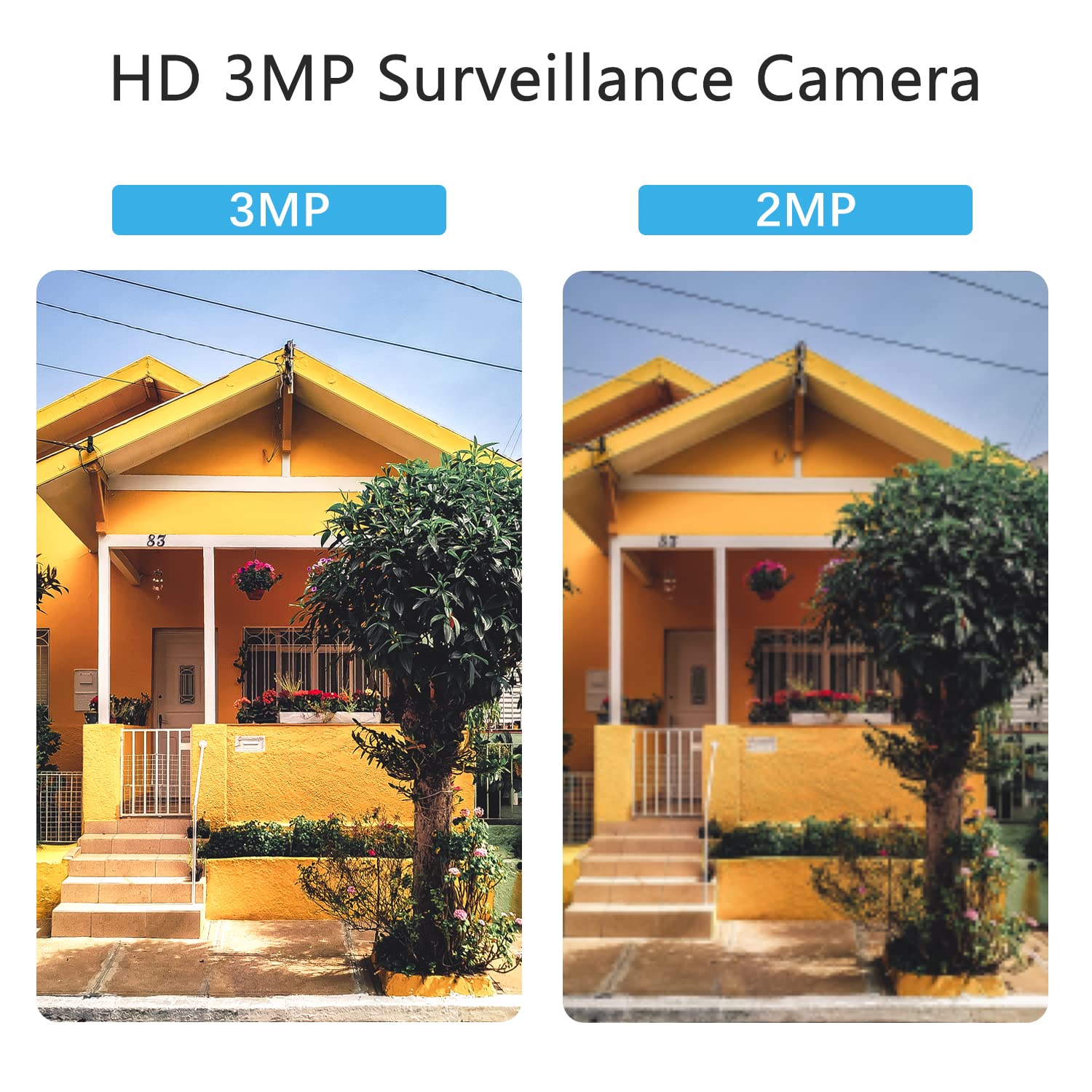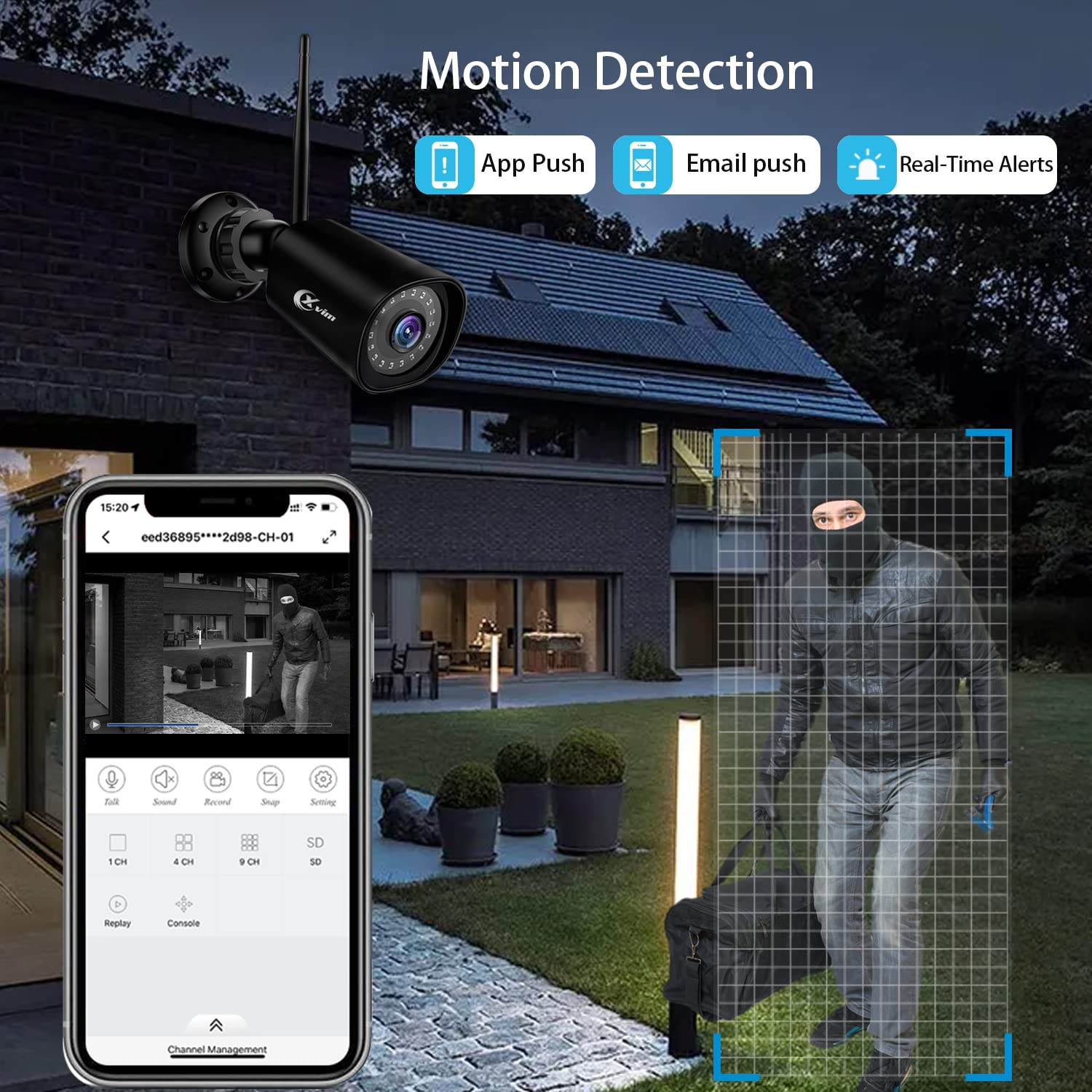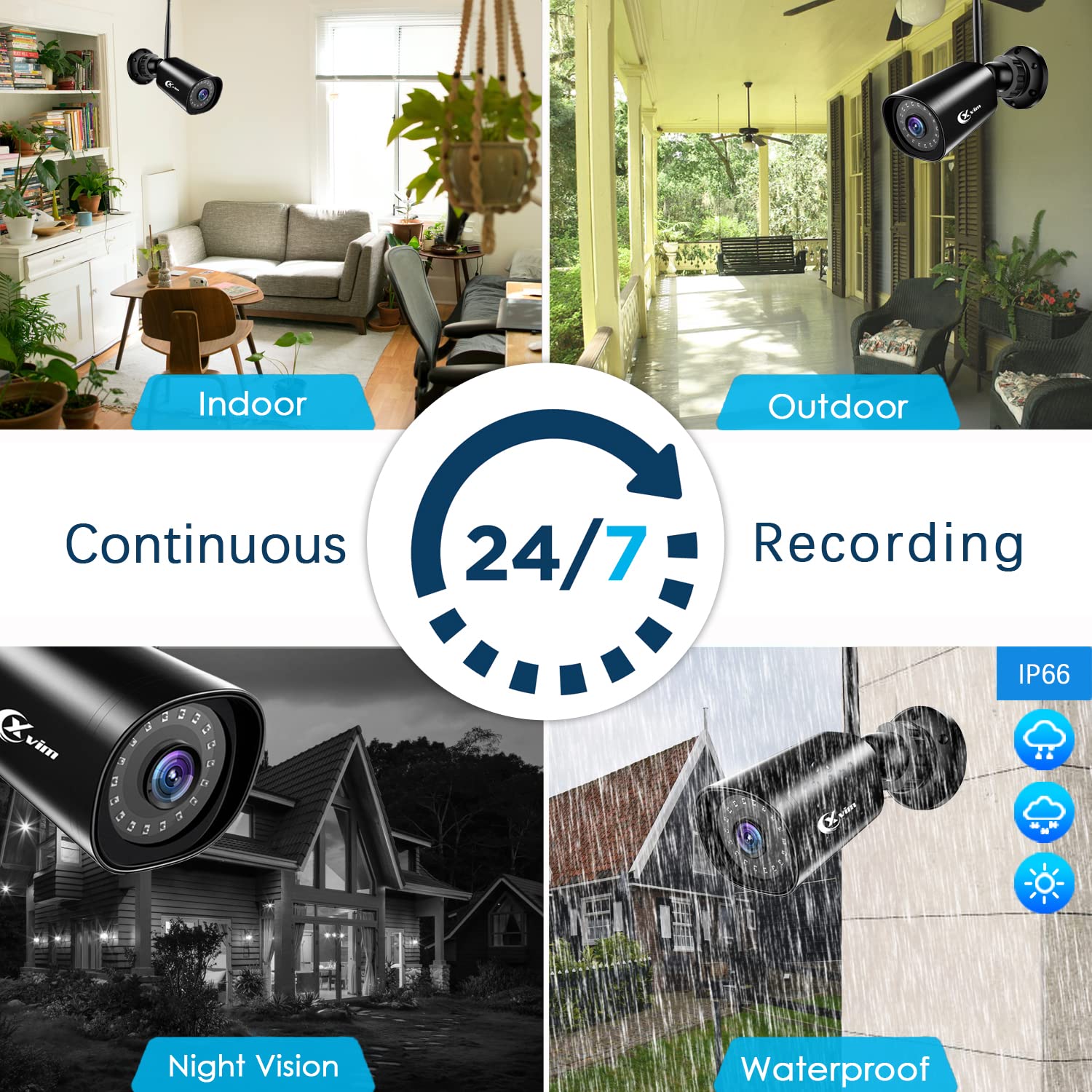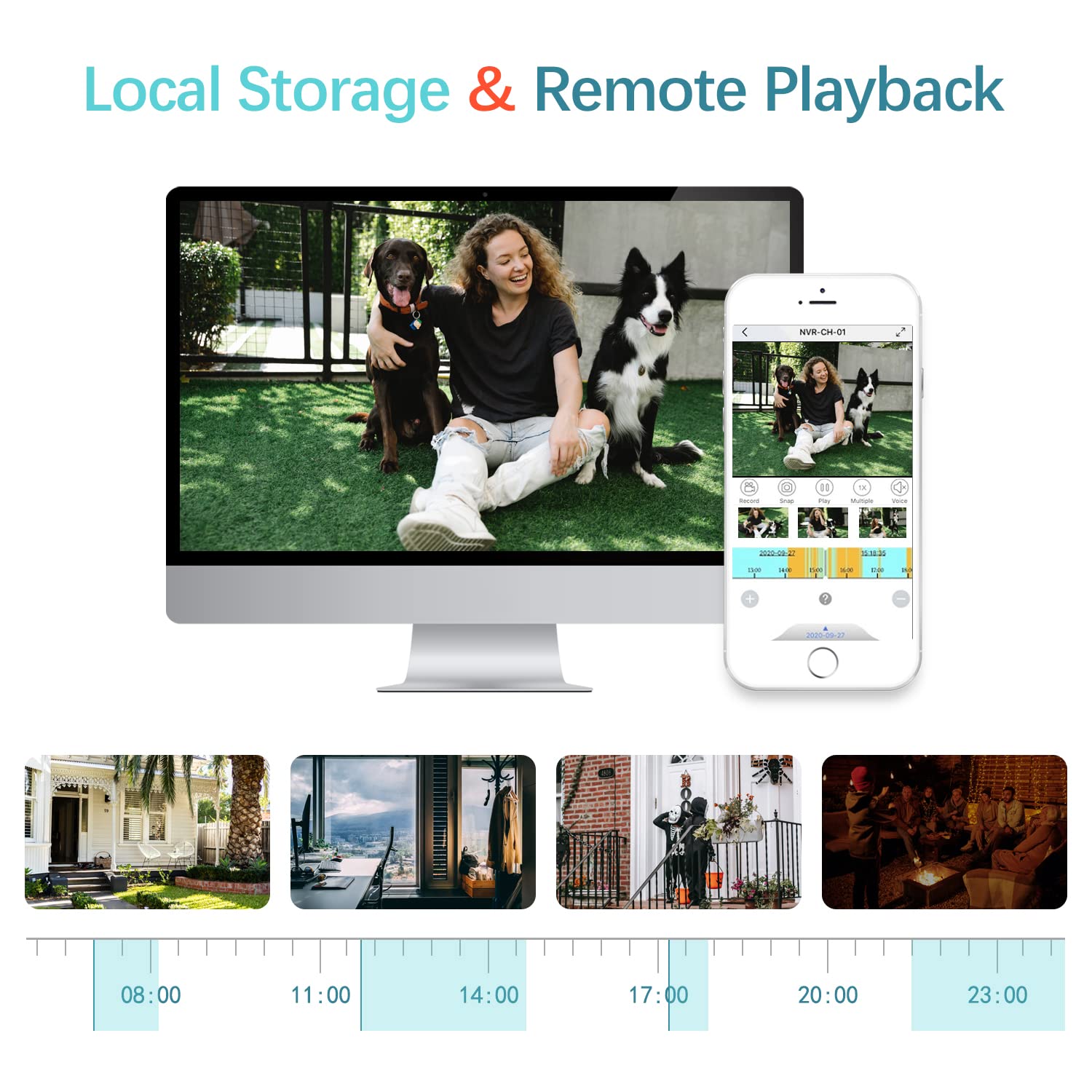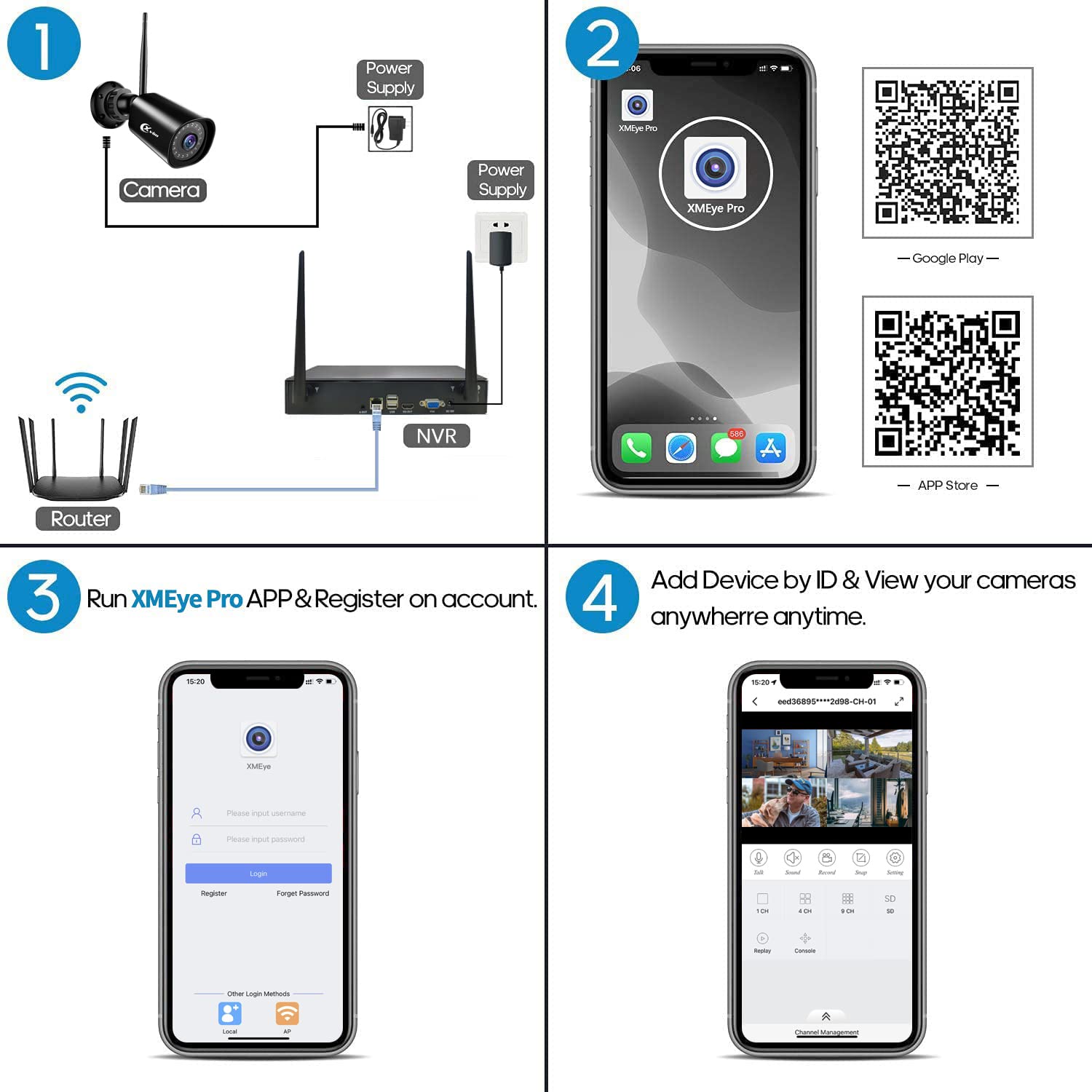 [Plug and Play]-The wireless security cameras and NVR have been auto paired,connect the NVR to TV or PC monitor via HDMI/VGA cable, plug the camera to power outlet(each camera have a power cord), you will see live stream on monitor, connect the NVR with wifi router via ethernet cable, you can download the app and remote view the camera on your phone.

[3MP Night Vision Wireless Security Camera System]-3MP wireless security camera let you see a sharp and crisp image day or night,night vision up to 85ft,the IP66 waterproof metal housing camera can use indoor and outdoor.

[27/4 Monitoring] XVIM Wireless Home security camera system come with 1TB hard drive pre-installed,customize record mode to 24/7 continuously or motion detected recording to allow your best home security solution,you can back up the video by flash drive.

[Remote Viewing at any Time]- after connect the wireless camera system with internet, download free app and add the camera system to the app,you can remote view the camera on your phone when you at work or on traveling.

[Warranty & service] we offer 1 year quality guarantee and 30 days money back guarantee, we also provide lifetime free technical support! If you have any questions, please feel free to contact us.