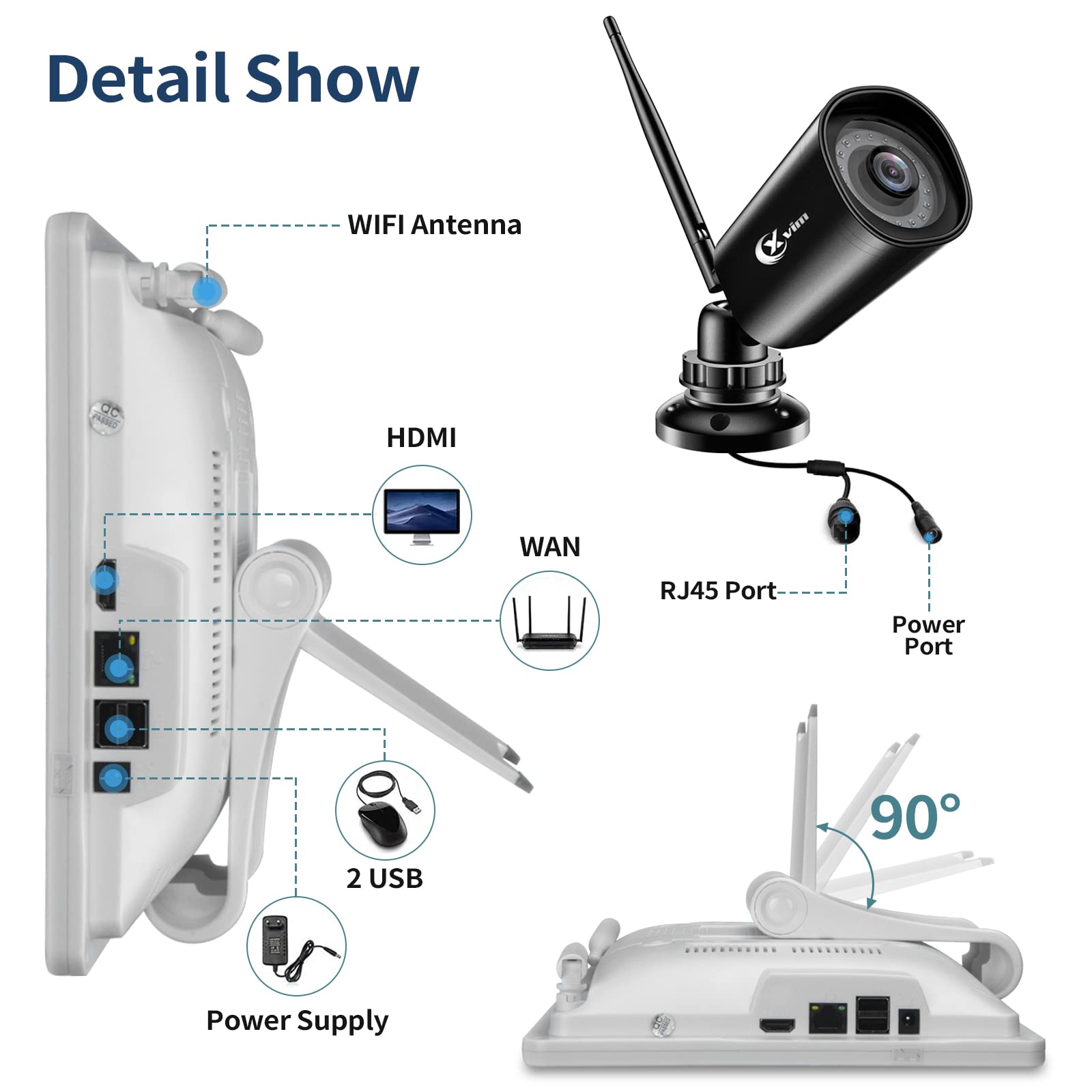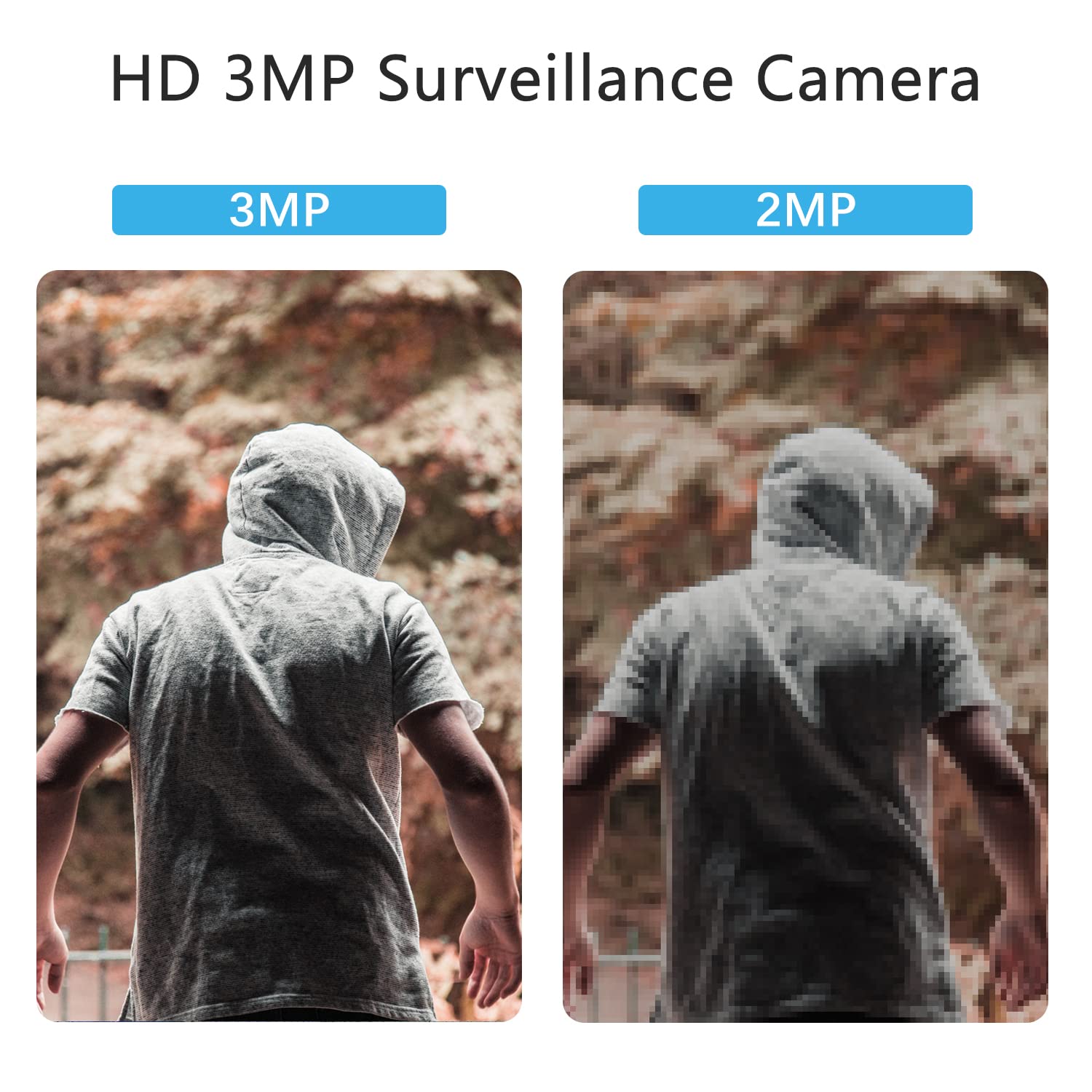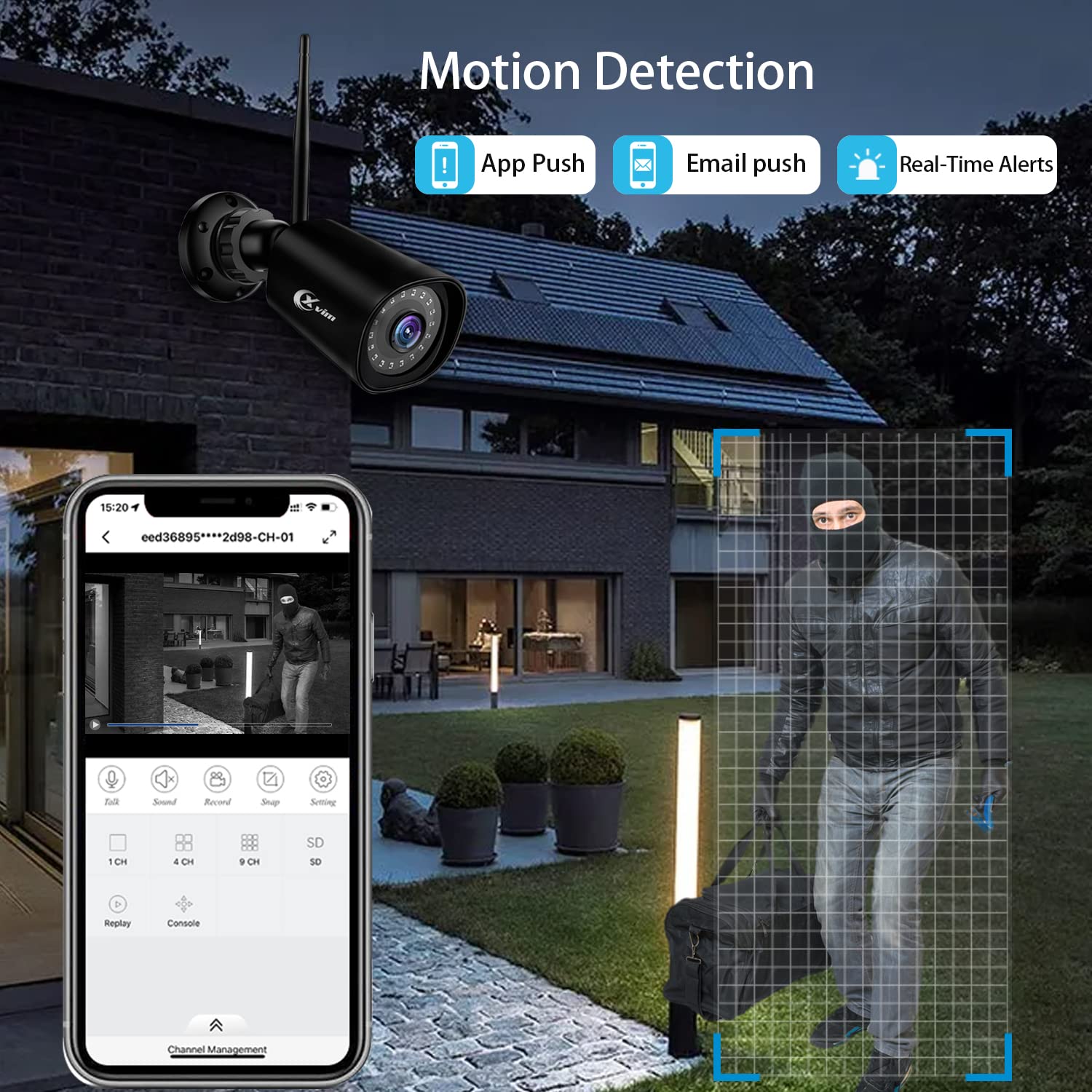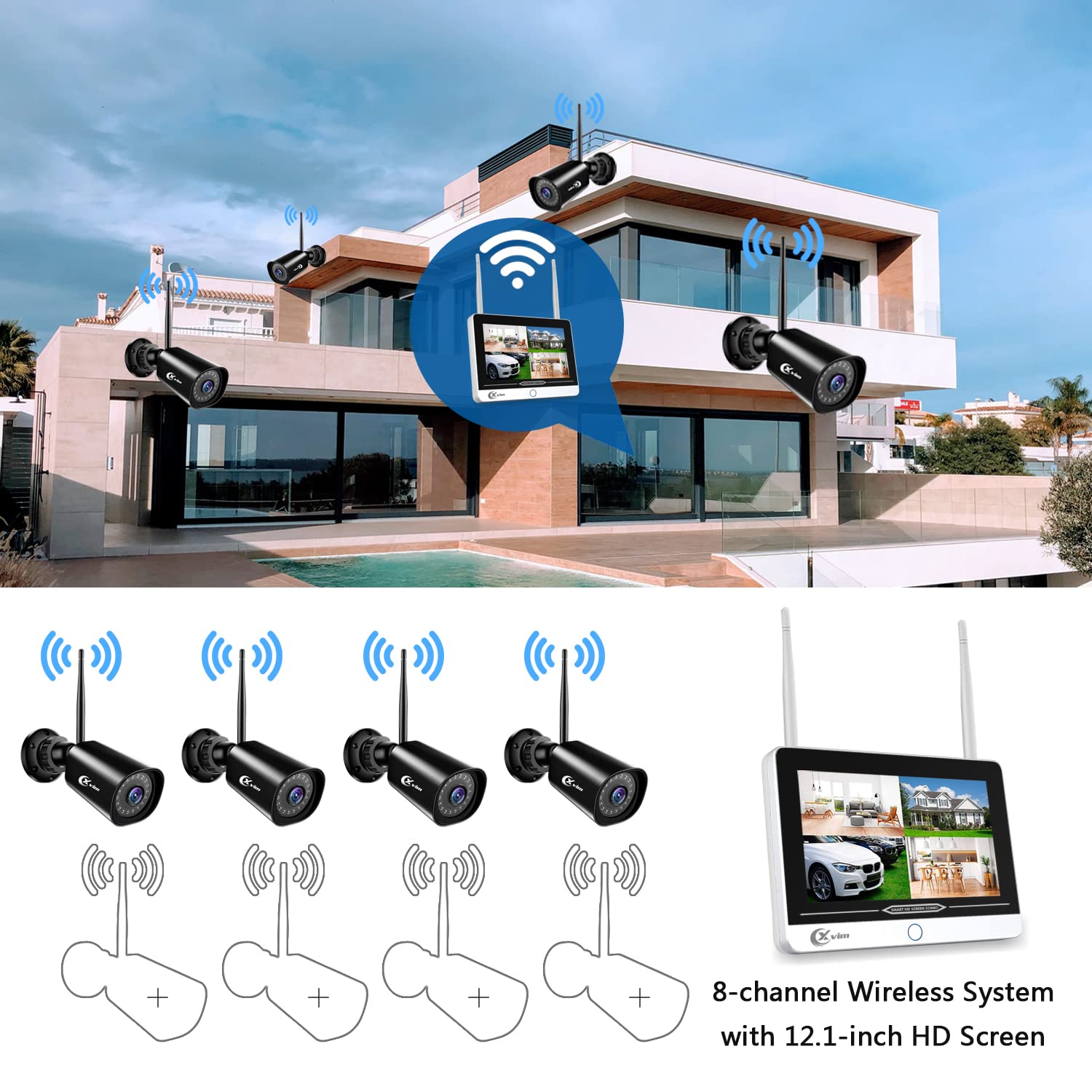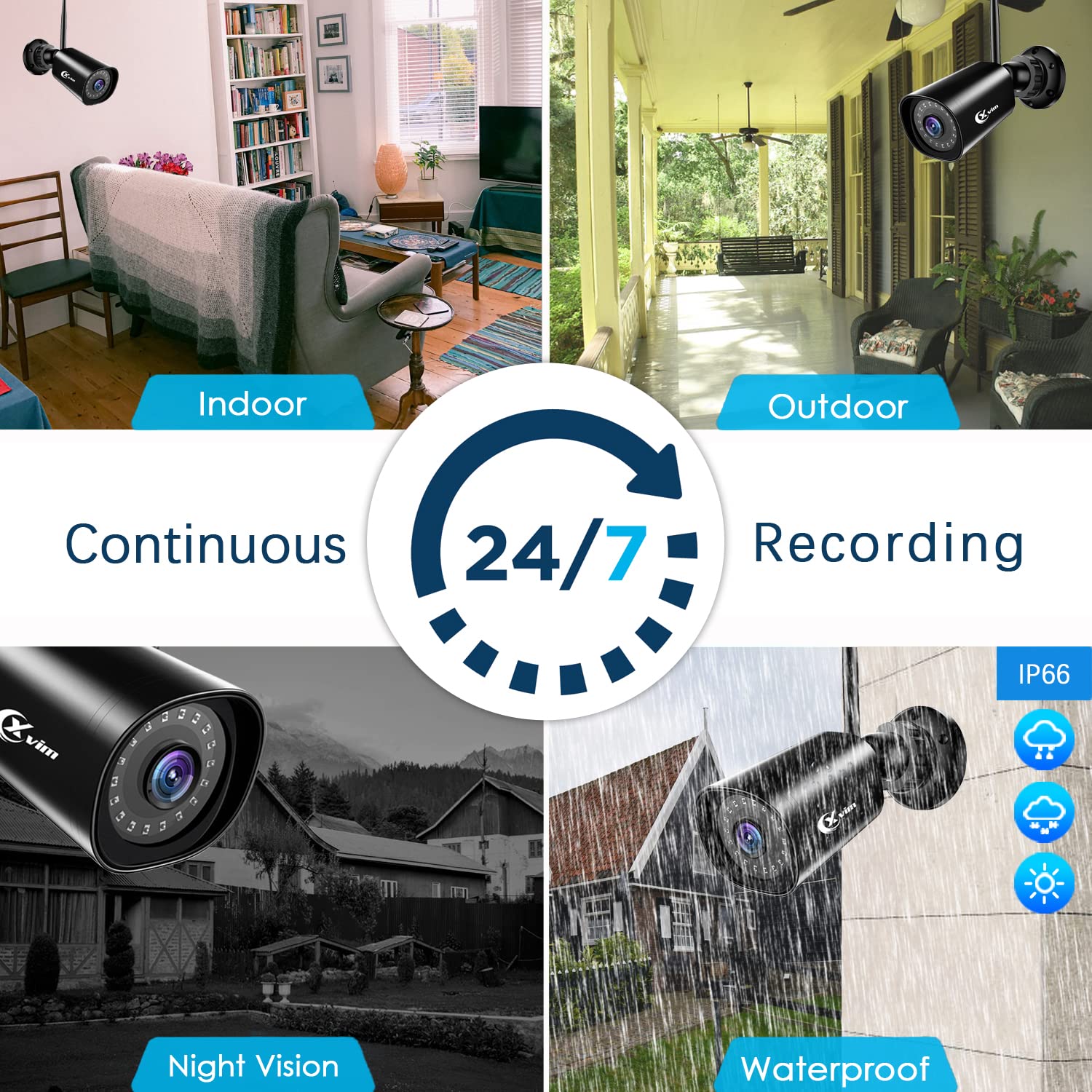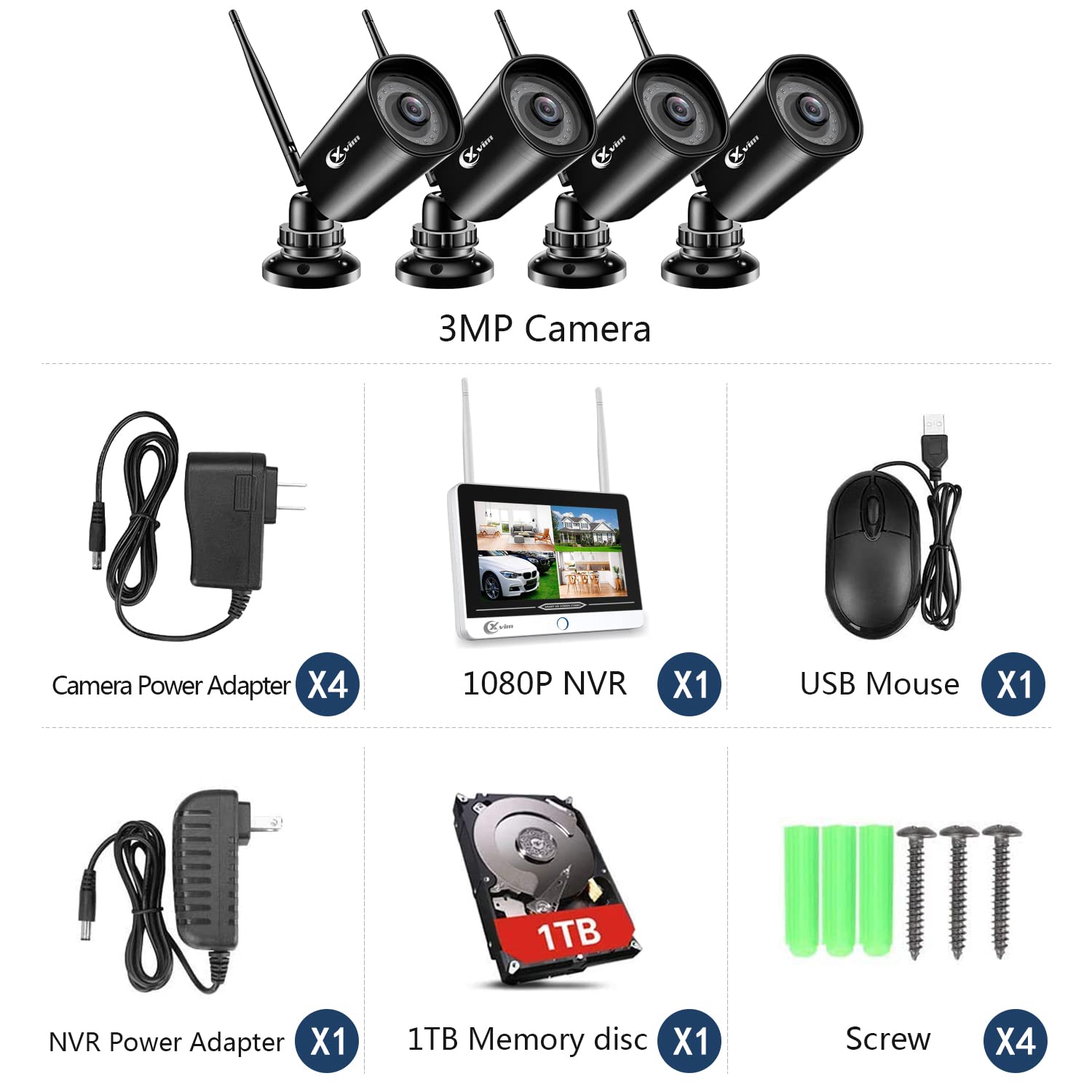 [All-in-One] - This all-in-one wireless security camera system comes with a 12" HD screen (not a touch screen), allowing you to not need to purchase an additional monitor. Pre-installed 1TB hard drive with 24/7 video recording.

[Plug and Play] Wireless security cameras and NVR systems are automatically paired before they are packaged. You just need to connect the NVR and camera to a power source and it is ready to use immediately.

[H.265+ Video Compression] - The 3 megapixel wireless security camera has higher definition than 1080P. Infrared night vision allows you to view clear video even in the dark. the NVR uses H.265+ video compression technology, which not only provides smoother video output, but also saves you 50% of network bandwidth and video storage space.

[Remote Access] - The wireless camera system allows you to view live video remotely from cell phones and tablets (Android and IOS systems) anytime and anywhere. You can download the free APP by scanning the QR code.

[Smart Motion Detection & Waterproof] - The security camera system supports human detection and face detection. Reduce the false alarm of alarm.